RESOURCES FOR RESILIENCE™
Sharing tools to support everyone's capacity for wellbeing.
Our mission is to share tools to support everyone's capacity for wellbeing. That is why we offer trauma-informed and resiliency-focused programs to individuals, organizations, and communities across our state – and beyond. Resources for Resilience™ was formed in response to the public health crisis of adverse childhood experiences (ACEs) and seeks to address the ongoing stress and trauma that many face every day. The practical strategies that we offer are intended for anyone to use as we work to prevent future adversity and help people stay healthy and connected during tough times. We believe that everyone has the ability to deepen their resilience and experience better days.
LEARN MORE
The Effects of Stress and Trauma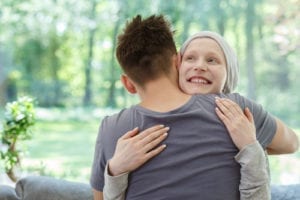 Neuroscience research has taught us that trauma is a biological event that affects the body. When trauma, or the stress and adversity of daily life, overwhelms the nervous system, we are thrown automatically into a fight-or-flight reaction. This takes us out of our resilient zone and can result in us feeling amped-up or shut-down. While useful in an emergency, these states can have serious negative effects on our emotions and physical health if left unaddressed over time.
Staying Well in Tough Times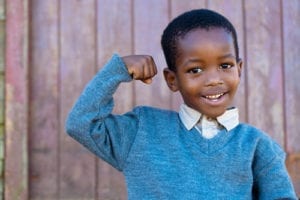 Our brains are designed to keep us safe from harm. They do this so well that, sometimes, stressful events can overwhelm us long after we are safe. This can affect our learning, creativity, relationships, and even our physical health over time. Research has taught us, though, that there are ways to form new pathways in the brain that make us more resilient. Our goal is to share these simple, practical tools with others so that we can all stay healthy and connected in tough times.
Our Approach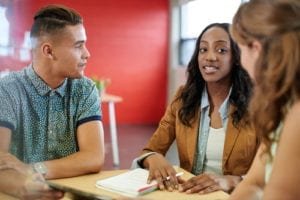 Our resiliency educators teach about trauma, the brain, and the human nervous system in a way that people of all ages and backgrounds can understand. Our simple, teachable format is designed for anyone to learn. We have conducted hundreds of trainings for schools, mental health agencies, faith communities, and healthcare institutions, in addition to educating first responders, domestic violence and homeless shelter staff, and community organizers.
Our Stance on US Immigration Policy and the Separation of Parents and Children at our Borders
Resources for Resilience™ expresses extreme concern about the severe trauma that occurs with the separation of parents from children at our borders and endorses the statement by the American Public Health Association (APHA). Read the official APHA statement and news release by visiting their website, www.ahpa.org, or following the link below.
In our trainings, participants

LEARN

basic neuroscience and tools.




Guided

PRACTICE

is provided during training and afterward.




And ongoing practice takes us beyond resilience to

THRIVE

!
UPCOMING TRAININGS
Reconnect for Resilience™ 
New York, NY
November 19-21, 2019
Reconnect for Resilience™ 
Charlotte, NC
November 22-23, 2019
Reconnect for Resilience™ 
Asheville, NC
December 3-4, 2019
PRACTICE
GROUPS
Past participants are invited to attend our upcoming community practice groups. These free groups are a great chance to practice the resiliency tools, ask questions, and share ideas and resources. 
Our next group is December 11 from 10:00 a.m. to 6:00 p.m. at the Eddington Center in Asheville, NC.
"Since learning resiliency tools, I truly am a different person. I find myself more aware of what is going on around me and within me – I take better care of myself now that I know these things. I am more understanding of those in my life – my family, friends, people I work with – even people in the grocery store or in traffic! I feel more able to actually live my life than just have it happen to me."
Allison Sturtevant Gilliam