OUR OFFERINGS
We offer dynamic tools to support everyone's capacity for wellbeing. Our classes and trainings are trauma-informed and resiliency-focused, and we share practical strategies to help participants manage the stress of daily life. Our simple, effective tools can empower individuals, organizations, and whole communities to handle adversity and remain connected during tough times.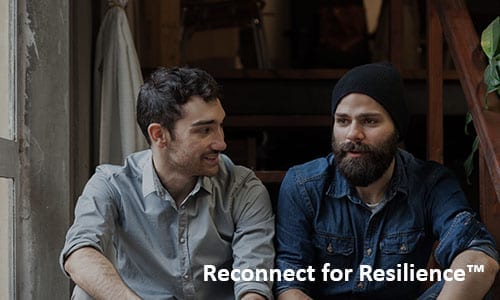 LEARN MORE
Reconnect for Resilience™ (Reconnect) trainings are trauma-informed and resiliency-focused, and offer practical strategies that individuals, organizations, and whole communities can use to promote balance and wellbeing. We teach about trauma, the brain, and the human nervous system in a way that participants of all ages, educations, or backgrounds can understand. Our simple, teachable format is designed for anyone to learn.
Our 14-hour Reconnect training is a strengths-based, somatic program. Through demonstrations and group practice, participants are given the "owner's manual" to the body's safety and threat management system and learn to use their own natural ability to find balance. When we understand that the negative effects of high stress and trauma are normal responses of our nervous system's design for survival, the shame and judgment we hold towards ourselves and others can be healed.
Reconnect trainings offer tools for
well-being that empower participants to:
Reconnect with their body's natural ability to reset the nervous system after it has been thrown out of balance by stress and trauma. When the nervous system is balanced, we can manage and respond to difficult moments throughout our day, rather than reacting or losing control.

Reconnect with their ability to reduce shame through self-compassion. When the nervous system is balanced by sensing in to experiences of compassion for ourselves, we can begin to recover from feelings of shame and our fear around making or admitting mistakes.

Reconnect with their family and community with a clear mind and balanced nervous system. Understanding the biology of connection helps strengthen relationships and increases teamwork for ourselves at home, work, and in the wider community.
Visit our training page or contact us today for information about upcoming Reconnect trainings.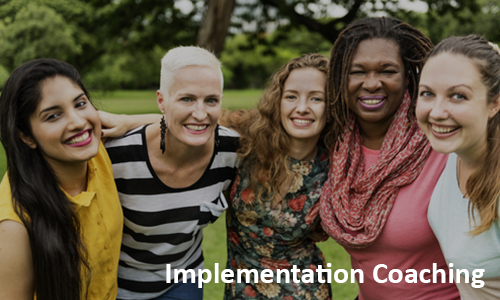 LEARN MORE
Our Reconnect for Resilience™ Implementation Coaching series are available to organizations and communities who, after hosting a 14-hour Reconnect training, would like to deepen their knowledge and build their confidence using our resiliency tools. Pariticipants in this hybrid series are eligible to receive both live, in-person coaching and virtual technical assistance from the Resources for Resilience™ team as they prepare to share our resiliency-focused tools and information with others in their workplaces and communities.
Those who complete our coaching series will work with us to develop concrete strategies to support the introduction and use of resiliency tools where they live and work and will then be charged with promoting trauma education and sharing resiliency tools with those they serve.
We encourage you to contact us for more information about hosting a coaching series for your organization.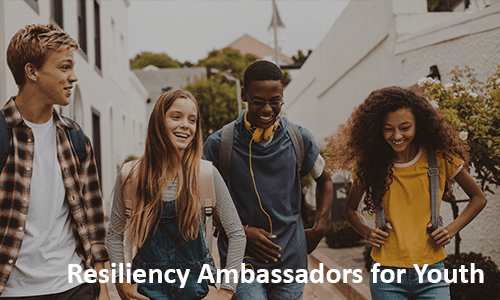 LEARN MORE
Our Resiliency Ambassadors for Youth (R.A.Y.) program helps teens tap into their resilience and gives them tools to support their peers during hard times.
In this 8-hour workshop, our certified Resiliency Educators create an interactive learning space in which high school students hear about the effects of stress and trauma on their brains and bodies and then practice resiliency-building tools together in real time.
Afterwards, our team is available to facilitate up to three 1-hour implementation planning sessions for participating schools. These sessions allow us to work closely with the new Resiliency Ambassadors and their school sponsors to support their continued practice of the tools and and develop a plan to promote resilience in the wider school community.
If you are interested in hosting a R.A.Y. program at your high school, please contact us today to learn more and schedule a planning meeting with our team.
Please note: While our strategies are designed to help teens manage stress, R.A.Y. is not group therapy and is not intended to provide crisis support for youth.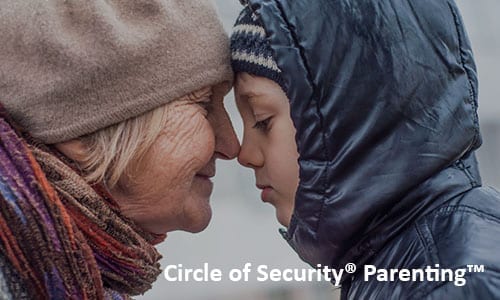 LEARN MORE
Circle of Security® Parenting™ (COS-P) offers parents and caregivers a roadmap to help them navigate their daily interactions with their children.
Circle of Security® is not about changing our child's behavior; it's about changing our relationship with our child. Sometimes our children frustrate, worry, embarrass or exhaust us. Being able to learn what hidden needs are behind such behaviors – and how to meet them – often leads to the very behavior improvement that we are seeking.
This class meets for 1.5 hours over 8 weeks. Video clips of other parents and kids, group discussions, and some helpful images give us the tools we need to handle tough challenges while remaining Bigger, Stronger, Kinder, and Wise. As we learn to self-reflect and see what's hidden in plain sight, we build more secure attachments with our kids and we decrease the frequency and intensity of their upset and our own.
To learn more about Circle of Security International and how these simple, powerful classes can help you be the secure base and the safe haven that every child needs, please visit their website.
Circle of Security® classes are available to parents and caregivers from diverse settings. For information about when the next Circle of Security® class is being offered in your community, or how to bring this curriculum to your child's early learning center, pediatric office, your own faith community, group of friends or neighborhood, contact us for further details.
We receive requests for more trainings every day, and overwhelming proof of the benefits of resiliency programs has deepened our dedication to offering them as a public health service. To that end, we have built a large capacity of available trainers and have formed a 501(c)3 non-profit to expand our reach and allow the solicitation of scholarship funds for those who might not otherwise be able to afford the training. We strive for social justice and work to bring our trainings to those experiencing institutional trauma through racism, homophobia, economic oppression, religious intolerance, and the generational trauma of adverse childhood experiences.
For answers to frequently asked questions about our programs, please visit the About RFR page. There, you can also meet our team and learn more about our call to action.