World Peace One Nervous System at a Time
Listen in as Podcast Host and Licensed Therapist Ann Odom talks with RFR Executive Director
Ann DuPre Rogers on The ReProgram, available now on Spotify! In this fabulous new episode,
you'll learn more about our resiliency-building tools, explore new ways to use and share them,
and be inspired by Ann DuPre's vision for achieving world peace… one nervous system at a time.
Sharing tools to build up and support everyone's resilience
At Resources for Resilience™, our mission is to share practical tools to build up and support everyone's resilience.
That is why we offer trauma-informed and resiliency-focused training programs to individuals, organizations, and
entire communities. RFR was formed in response to the public health crisis of childhood adversity and seeks to
address the ongoing stress that many of us face every day. The easy-to-use strategies that we teach are meant for
anyone to use as we work to prevent future adversity and help people stay healthy and connected during tough
times. We believe that everyone has the ability to deepen their resilience and experience better days.
Our Reconnect for Resilience™ trainings, coaching series, and professional development
programs offer individuals, organizations, and entire communities a set of practical ways
to manage stress and build resilience in themselves and others. Visit our Trainings page
for a list of upcoming events and to register for a workshop today!
BUILDING HEALTHIER, MORE RESILIENT COMMUNITIES
We all have tough days. There may even be moments when life feels like more than we can handle. The good news is that we also have the ability to bounce back from hard times because of our resilience. Resilience is something that we all have – and it is something that we can tap into by using simple, science-based tools designed to help us breathe easier and de-stress. At Resources for Resilience™, we work closely with community members and helping professionals, including first responders, educators, healthcare professionals, and caregivers, so they can better understand how our brains and bodies respond to stress. We then then teach them practical strategies that they can use to manage that stress and build resilience in themselves, in their loved ones, and in the people they serve.
OUR TRAUMA-INFORMED AND RESILIENCY-FOCUSED APPROACH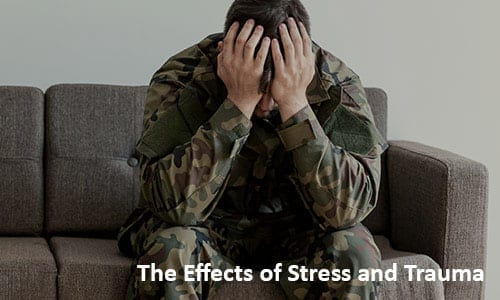 Neuroscience has taught us that trauma is a biological event that affects the body. When trauma, or the stress and adversity of daily life, overwhelms the nervous system, we are thrown automatically into a fight-or-flight reaction. This takes us out of our resilient zone and can result in us feeling amped-up or shut-down. While useful in an emergency, these states can have serious negative effects on our emotions and physical health if left unaddressed over time.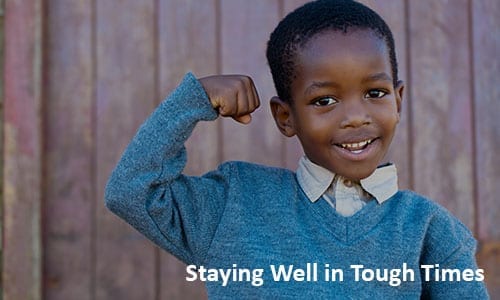 Our brains are designed to keep us safe from harm. They do this so well that, sometimes, stressful events can overwhelm us long after we are safe. This can affect our learning, creativity, relationships, and even our physical health. Research has taught us, though, that there are ways to form new pathways in the brain that make us more resilient. Our goal is to share these simple, practical tools with others so that we can all stay healthy and connected in tough times.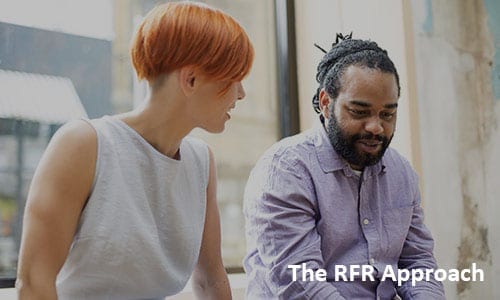 Our resiliency educators teach about trauma, the brain, and the human nervous system in a way that people of all ages and backgrounds can understand. Our simple, teachable format is designed for anyone to learn. We have conducted hundreds of trainings for schools, mental health agencies, faith communities, and healthcare institutions, in addition to educating first responders, domestic violence and homeless shelter staff, and community organizers.

WHAT PEOPLE ARE SAYING ABOUT OUR PROGRAMS
First responders and frontline healthcare workers know all too well what stress looks like – and the toll it can take on our physical and mental health if left unaddressed over time. In our Reconnect for First Responders workshops, participants learn how to apply our tools to keep themselves healthy and resilient while working in a high-stress environment.
Hear what first responders are saying about this unique professional development opportunity and then visit our Stories page to learn more about the difference our work is making in the lives of other participants.
Schedule a Training Today
If you are interested in attending an upcoming event or would like to host a Reconnect for Resilience™ or other workshop in your area, please let us know. We are also available to answer your questions and can offer tools and other resources to promote resilience in your community.
CONTACT US
Our Resiliency-Building Tools
In our workshops and professional development programs, we teach practical, science-based tools designed to help people calm down quickly during times of stress. These tools can be used alone or with someone else to help us reset and build our resilience when times are tough.
Check out the videos below, developed in partnership with Edutopia, to see how simple and easy-to-use they really are!